(Student Work)
MTV
It's been a while since MTV transitioned from music to reality TV. We wanted to create a campaign that allowed MTV to own this genre by leaning into the socially acceptable masochism that it is.
CW : Tarik Atallah
AD :
Matteo Meola
ST :
Bonni Dinerstein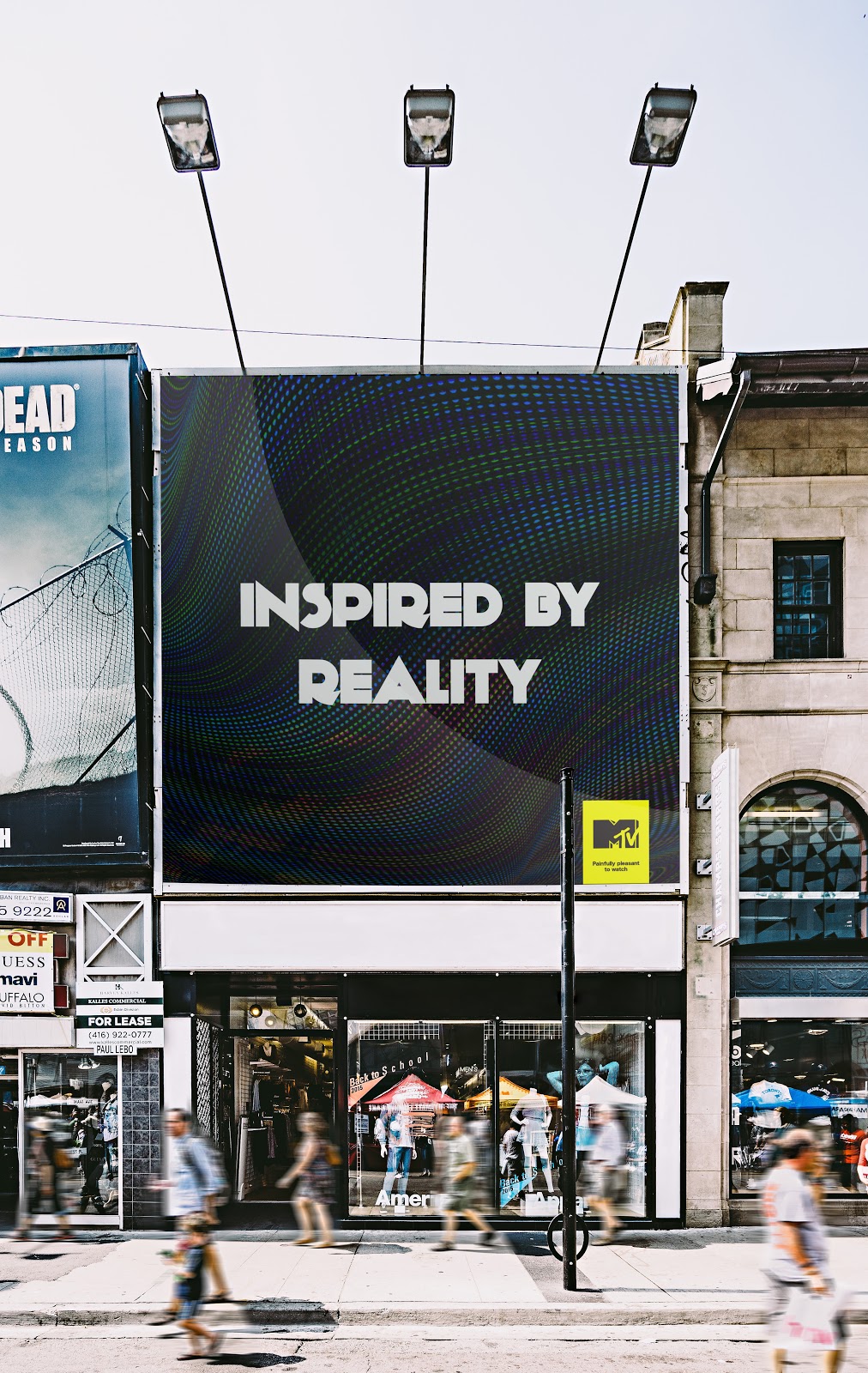 GUILTY PLEASURES FOR YOUR GUILTY PLEASURE

We would extend this campaign into products
that could be found in stores or ordered online.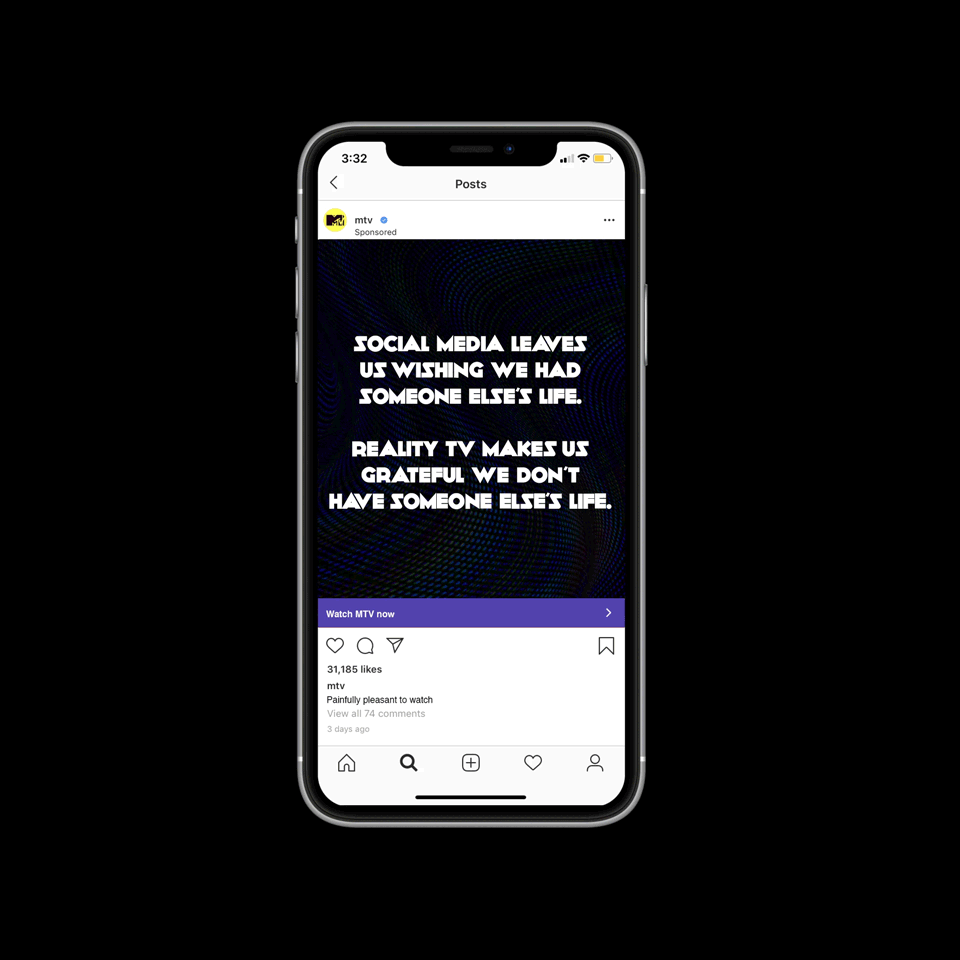 SHARE THE PAIN

A platform where viewers could share
their opinions about the shows as they air.



TIK TOK CONTEST

We would select one audio file from every
season to be used. Whoever's Tik Tok grosses
the most views using that file would win tickets
to the MTV Music Awards.