RECESS
Clothing has always been confined to a binary.
However, the world no longer sees in just a binary. Recess would show how a gender-neutral clothing line for kids could be branded and effectively integrated into mainstream retail.
CW : Tarik Atallah
AD :
Arielle Bryant
XD :
Louis Boehling
XD:
Mareya Stearns
It would be released through Target as one of their in-
house brands.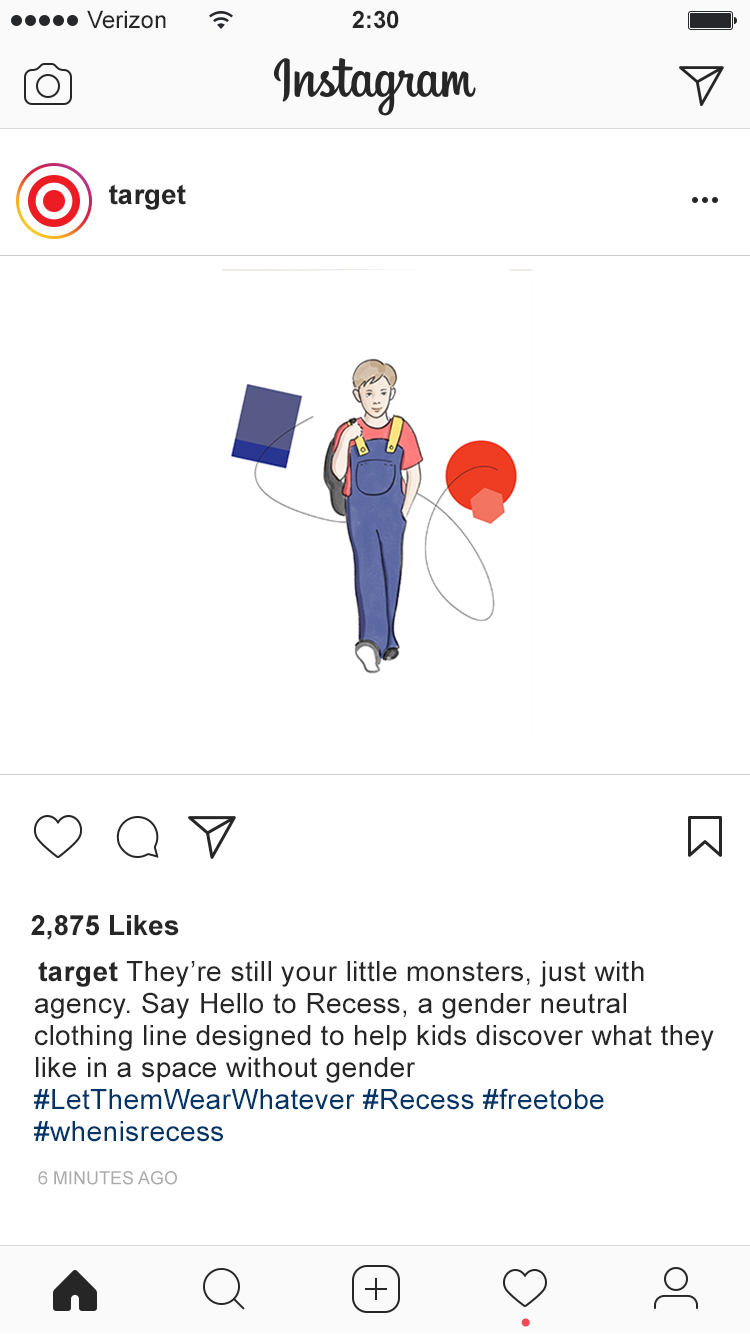 and designed a store space that could be navigated without any reference to gender.
Prototype Designs